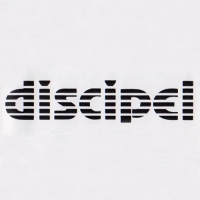 Discipel




genres: praise/worship,

Biography by Continental Sound Music
Discipel was the first non-american Continentals Singers group. Discipel did her music ministry exclusive in the dutch language as it was a ministry to the Netherlands. The group was created by Stichting Continental Sound (the organization behind the Continentals). 25 years (from 1974-2000) did Discipel groundbreaking and innovating projects and created room for the European Continental groups (starting in 1986).

To be part of Discipel you had to do audition. Followed by a period in a traningscentre; next you would go on tour for 6 months on the weekends. Discipel contributed in this way to the success of the music ministry in the Netherlands and Belgium. There were as well tours to Germany, Austriam Hungary and such (outside on the Netherlands Discipel would minister in English).

Discipel was for the participants a great trainingsinstitute: a real school for musicical discipleship. Inthese 25 years 635 concerts were performed with a total of 160.000 visitors, and took part in 600 church services, reaching another 180.000 visitors, so a total of 340.000 visitors. Largest performance was on the EO youth day with 25.000 visitors.
Albums