10%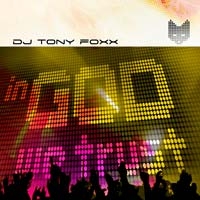 € 9.98
(album discount included)
One of the most well-known releases in the secular dance scene are the: In Trance We Trust CD series. These albums are collections of the greatest DJ's in the world. DJ Tony Foxx (alias Anthonie Vos) shares a passion for this music but has his own sound on this CD. In Trance we Trust: really? DJ Tony Foxx says: 'In God we Trust'. The album "In God we Trust" brings a message where trust and faith in God are important themes. The tracks "I Believe in You", "Still with me today" and "Spinning for the One and Only" are powerful.

Nowadays young people especially can feel isolated in their faith and are easily influenced by their non-believing friends. One track especially written for the youth is "We Are Still Here". The title is self-explanatory but it is an explosive number. Kids don't have to be embarrassed to have their friends listen to their brand of dance music. This track in particular, can be appreciated by anyone, whether they go to church or not, in spite of their lack of faith or otherwise.
The newest release by DJ Tony Foxx contains remixes of popular praise/worship and traditional gospel/hymns songs, including: "Amazing Grace", "Lead me to the Cross" (Hillsong), "Way beyond Myself" (Newsboys) en "Down to the River". The CD is characterized by powerful vocals and uplifting dance beats. Working with the Finnish duo 'G-Powered' resulted in two magnificent dance tracks.

DJ Tony Foxx has developed musically, you hear in the vocals on this record. Qua sound, this CD can easily stand on its own among the secular dance records. DJ Tony Foxx is ambitious and says: 'I hope to make my mark in Europe and the USA with this record, internet is a fantastic way to promote Christian dance music worldwide'. The power of music is huge and everyone reacts to music in their own way, but one thing is clear: DJ Tony Foxx wants to see you, your friends, family, neighbours and colleagues dancing their hearts out to music in the presence of God's love.
Update Required
To play the media you will need to either update your browser to a recent version or update your
Flash plugin
.