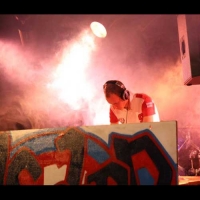 DJ Tony Foxx
www.djtonyfoxx.com



genres: dance, praise/worship,

Biography by DJ Tony Foxx
Armed with only a turntable and a record collection, they are the new musical heroes. These days its DJs that move the masses: DJs like Tiësto and Armin van Buuren have taken dance music to the world, proving that it is a musical force to be reckoned with. They are superstars, creating and mixing music that has a powerful impact on the audience. But as widespread as the genre has become, equally dark is its subject matter. The dance music that you are prone to hear in clubs worldwide comes regular by themes like sex, drugs, alcohol abuse and violence. The use of party drugs like XTC is rampant and is often stimulated by the lyrics. As much as the musical style reflects appealing good and happy times, its content all too often reflects or results in despair, hopelessness and loneliness.

Enter DJ Tony Foxx from Holland. This talented young man surprised dance fans of all ages with his compelling remixes and own productions. It is an eclectic collection of songs, mixes and sonic stories that move both your feet and your heart. His albums are also a powerful answer to the shallowness found in dance music today. With the album, the listener is guided through reflections on Gods everlasting grace and faithfulness. Taking lyrics straight from both the Old and New Testament, Tony Foxx pours out Biblical Truth over the listener. Add to that remixes of known Christian music hits (for instance Friend Of God from Israel & New Breed, Lifesong from Casting Crowns and My Redeemer Lives from Hillsong) and there are bound to be many pleasant recognitions on top of an already superb collection.
Albums