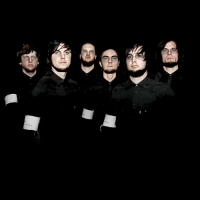 The spirit that guides us
www.thespiritthatguidesus.com



genres: pop, rock, metal,

Biography by Sally Forth Records
The spirit that guides us (aka TSTGU), formed in 2000, is an international emocore collective with the Netherlands as a base. With frequently changing band members, the band makes a mix of hardcore and indie rock, in the style of Sunny Day Real Estate, At the Drive-In, Face Tomorrow and Deftones, with melodic vocals combined with screams. The music is therefore also referred as screamo(core).
Albums